Don't keep it
to yourself
Tell us why you love mmg+
and win $100,000
Step 1
Record a video no more than 2 minutes saying in your own words:
What is mmg+
What can you do with mmg+
How you use mmg+ to make life easy
Upload your video to Facebook and tag @MobileMoneyGuyana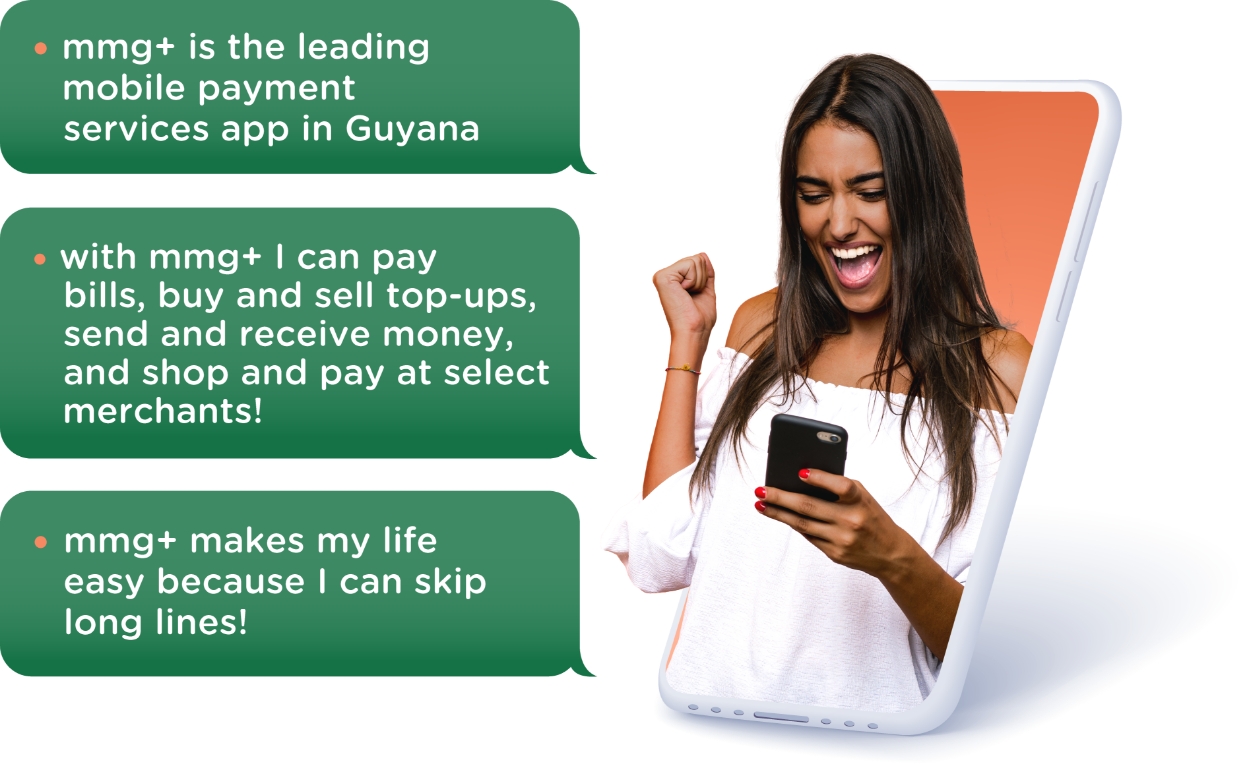 Terms and conditions apply. Offer valid until May 31st 2021.
Competition open to mmg+ subscribers, agents and merchants only. Credit will be applied to the winner's mmg+ account.
Join the mmg+ family today
Start using mmg+ now:
Download the new mmg+ app from your store.